The University Bound (UB) program at the University of the Virgin Islands recently recognized the outstanding achievements of nine high school students at its 31st annual Young Role Model Awards luncheon. Lunch was at 12:30 p.m. on Sunday, June 5 at Columban Hall at Anna's Retreat.
This year's winners were:
Anjahlique Bowry – All Saints Cathedral School
Aishwarya Nagpal – West Indies School
Jeb Dieudonné – Charlotte Amalie High School
Tashani Williams – Gift Hill School
Vidhika Khemani – VI Montessori and Peter Gruber International Academy
Gabrielle Sangeeta Boodram – Sts. Peter and Paul Catholic School
D'Kai Abijah Blake – STT/STJ Seventh-day Adventist School
Jamyka Smith – University Program
Tyfarri Lee – Ivanna Eudora Kean High School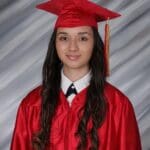 "The University Bound Parents Association has been hosting the event for 30 years, but was forced to take a two-year hiatus due to the pandemic," said Rosalia Rhymer-Rohan, director of University Bound. "We are delighted to have been able to resume this event to honor these exceptional and well-deserving students," she said.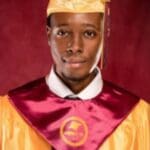 The Youth Role Model Awards Luncheon is a community outreach event designed to honor high school seniors who have demonstrated a commitment to education and distinguished themselves as individuals worthy of respect and recognition. admiration from their peers.
Every high school in St. Thomas/St. John District and the University Bound program have selected a student who demonstrates the qualities to receive this distinguished honor. Proceeds, made possible by generous donors, are used to provide scholarships and laptops to each winner and graduates of the University Bound program.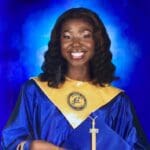 The University Bound program at the University of the Virgin Islands is a highly successful college preparatory program for high school students. It is designed to generate the skills and motivation necessary for academic success in secondary and post-secondary education. The program extends its services to high school students from low-income families and/or prospective first-generation students.
It aims to help students with academic potential, but who may not have the preparation, motivation, or opportunity to achieve their academic goals. Each year, more than 90% of University Bound participants enroll in post-secondary institutions.
To support the Youth Role Model Awards and/or the University Bound program, contact the University Bound office at the University of the Virgin Islands at 693-1130 or 693-1133.